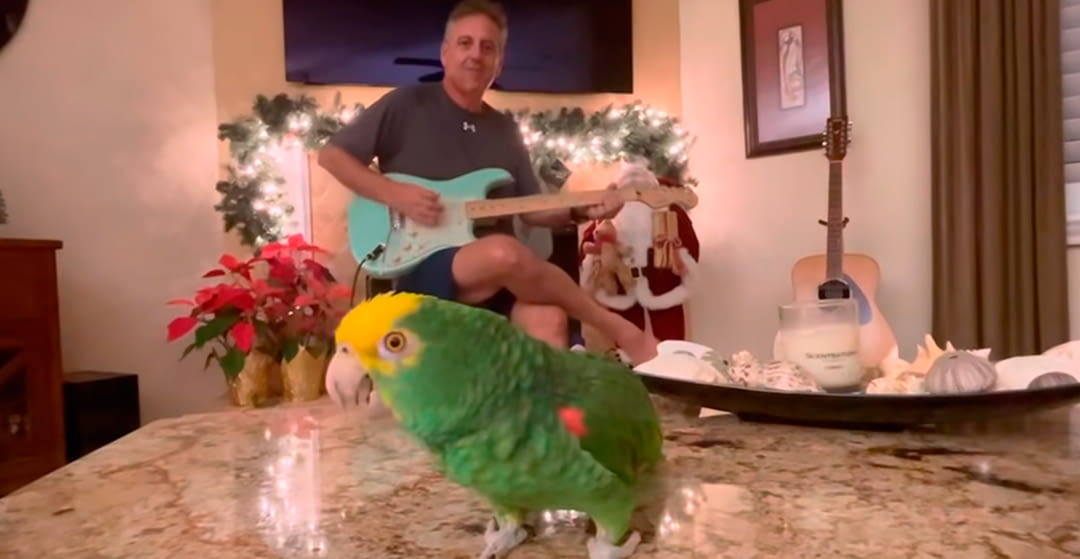 In previous articles we had already told you about the wonderful quality of parrots to "speak" and imitate sounds.
We put "speak" in quotes since these precious animals cannot do what we understand as speaking, this being the communication that is established through words, which are sounds with signifiers and meanings that are articulated with the vocal cords.
Therefore parrots, not having vocal cords, can only repeat sounds and do not have the ability to establish conversations as we understand them as humans. All of them, yes,
have an organ called the syrinx
, which is a membrane that is located at the base of the trachea. For some birds it allows
great precision when repeating the sounds
they hear. It is what explains why there are birds that can talk.
In addition to the syrinx, in the case of parrots, this ability to imitate is complemented by a
brain structure
with areas dedicated to
imitating sounds
, which is why they are so good at it and is what explains why parrots "talk".
And it is this restructuring of the brain, and of course, the fact that they are social animals that need and seek interaction, which the researchers believe also allows them to
follow the rhythm of the music
like the likeable protagonist of this article.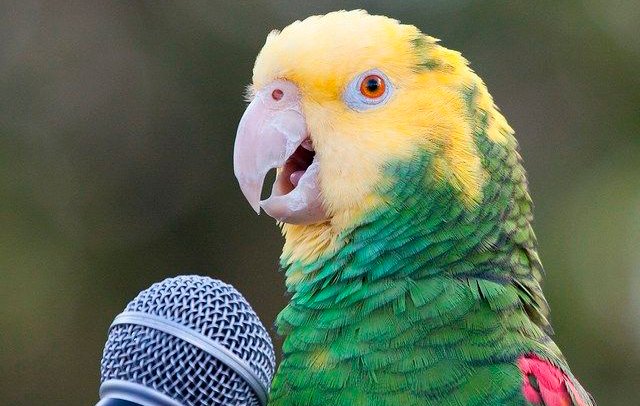 In the vast world of YouTube, where creativity knows no bounds, a dynamic duo has emerged. Capturing the hearts of music enthusiasts and bird lovers alike. He is
Tico
, the parrot extraordinaire with a talent for singing
rock music
, and his "father",
Frank Maglio
, the skillful guitarist.
Together, they
have captivated the internet music community
, delivering rousing renditions of classic rock hits. From their home in sunny Florida, USA,
Tico and Frank
have created a
YouTube channel
that has amassed an impressive following. In addition, they brought joy to the lives of thousands of viewers and fans.
Tico's
journey as a musical sensation began with a serendipitous revelation. After
living with Frank for 18 years
,
Tico
revealed his hidden
talents
during one of
Frank's guitar strumming sessions
.
To the astonishment of
Frank and his wife,
Tico
joined in, perfectly matching the melodies with his
melodic voice
. Although he can't sing the lyrics,
Tico's
ability to match the melodies was a revelation that left
Frank in awe
.
FROM HOME TO YOUTUBE STAR
Recognizing the potential,
Frank
decided to share his performances with the world. Feeling the need to connect with others beyond the confines of his home,
Frank began recording duets with Tico and began uploading them to YouTube.
His initial uploads featured
iconic rock anthems
, including two renditions of
Dire Straits classics: "Money for Nothing" and "Sultans of Swing."
Tico is not just your average singing parrot. He is a flamboyant artist.
With his colorful plumage and stage presence, he wows audiences like a rock star.
Tico's
vocal range, full of primitive shrieks and screams, rivals that of big-name artists, earning him well-deserved praise in the comments, and the
response to Tico and Frank's YouTube channel has been overwhelming.
Viewers around the world express their gratitude for the performances. And with many affirming that the duets brighten their days.
The channel has already amassed an impressive
266,000 subscribers,
and its most popular video, a mesmerizing rendition of
The Beatles' "Here Comes the Sun,"
has garnered
millions of views.
In particular, his performance of
"Sultans of Swing"
has also had a lot, with more than
2.8 million views
and almost
4,200 comments.
With this incredible support and positive feedback from his fans,
Frank has no intention of slowing down.
Tico and Frank's
YouTube channel serves as a testament to the power of music and the deep connections it can foster.
Without a doubt,
Tico the singing parrot and his exceptionally talented partner, Frank Maglio,
have become a sensation in the world of internet music.