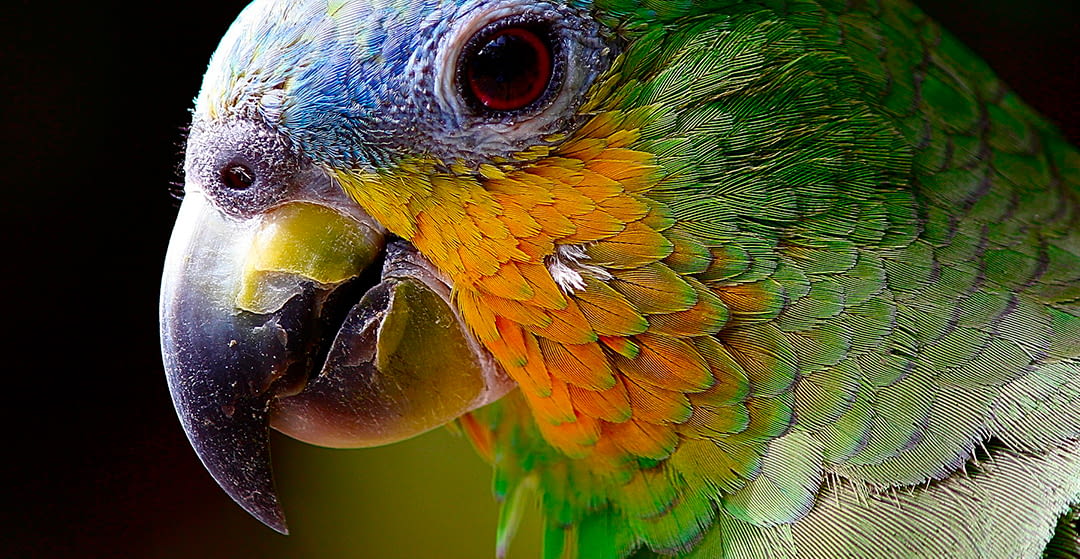 Birds that are kept as companion animals, such as parrots, canaries or parakeets, may have beak problems from living inside a cage. Here are some basic tips to pass on to your customers.
A healthy beak should have a symmetrical appearance,
where the top should be perfectly aligned with the bottom, not present any peeling or strange texture and not have discolored areas.
If the bird has a healthy beak, it will use it for chewing, playing and eating. Otherwise, you will avoid using it because it hurts you.
Birds that live in the wild wear out their beaks naturally, but those that live in cages don't have to.
The point is that if the beak grows excessively, it can be very uncomfortable and even cause great difficulties in feeding or drinking. And not only that, but they can also damage us by taking them or spoil the furniture when we take them out.
But there can also be other anomalies such as flattened beak or growth in scissors. Both may be related to genetic causes and feeding techniques.
ESSENTIAL BIRD BEAK CARE
The bird's beak is like the thumb in humans, making it one of the most important parts of your body to handle in your daily actions.
This means that you must take care of and protect this part of your anatomy in the best possible way so that you enjoy a happy and healthy life.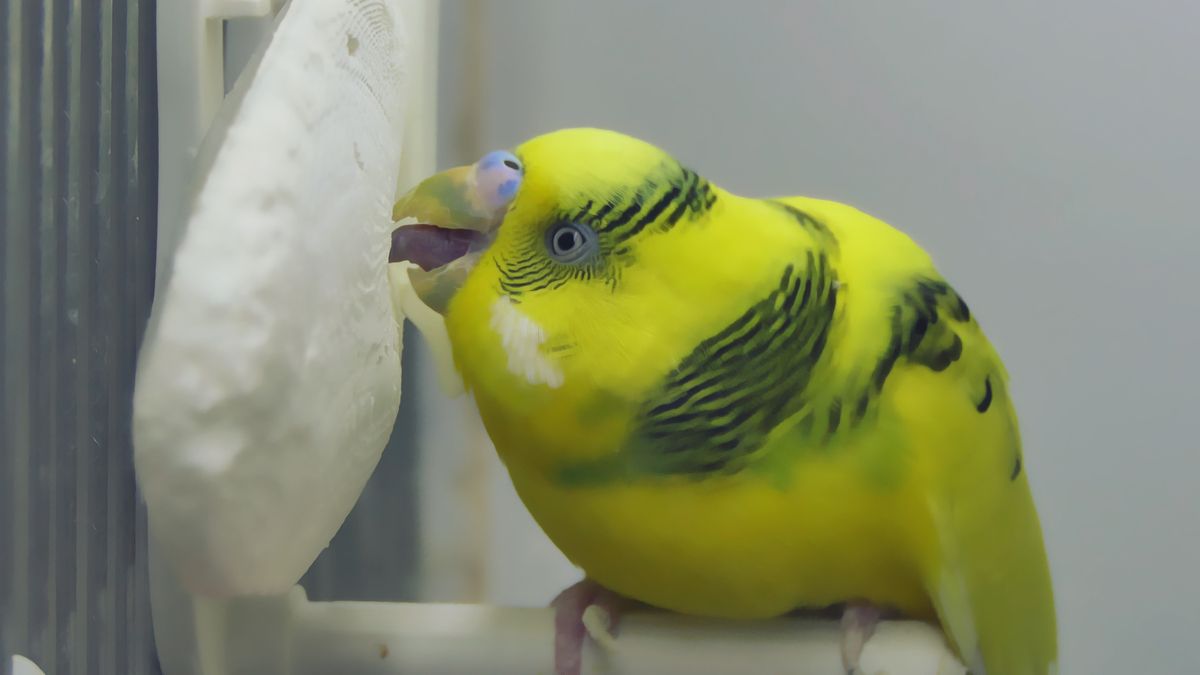 1. Supply him with different supplements such as jibia, bones, cuttlefish, calcium stones
and other items that they can use to wear down the beak, especially for parakeets and canaries.
Any toy or object of this type that serves for chewing will help adjust the beak. Mineral rope pieces, natural coconut pieces, plastic beads or wooden blocks are an excellent choice.
It is important that you turn toys often so that you don't get bored. It is also ideal to give them wooden toys to hide sweets that as you know require the bird to chew in order to get the food, which is a good idea.
In this professionals online shop you will find multiple items for this purpose.
2. If the bird's beak is suspected to be growing improperly,
a visit should be made to an avian veterinarian who can determine the cause of the problem and, if necessary, cut it so that it can be fed and acicalated without problems.
It is essential that the cutting of the peak is always carried out by a specialized professional. Unless you have a lot of experience in it, you should never try, because if you are left too short, it could bleed and cause great pain. And, worse, you may find it difficult or even impossible to eat, leading to your death.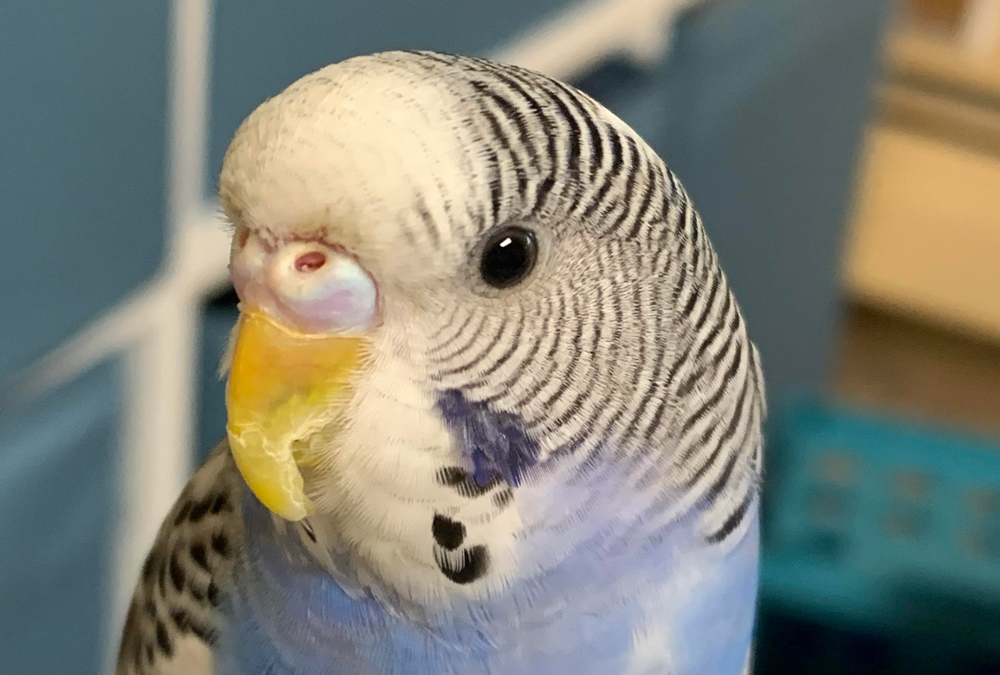 3. Providing the bird with a healthy and balanced diet
will help its peak to develop without abnormalities as well. In this sense, it is best to choose for granulated foods and occasionally give them some servings of fresh vegetables.
4. Because birds often use their beak
as a third arm for a variety of tasks, infections at the beak are common. To ensure your well-being it is important to be vigilant to detect it and disinfect the cage often as a form of prevention, as this can not only affect the beak, but also cause it to lose plumage, cause diarrhea, weight loss, etc.
It is not something serious, but it is important to go to the veterinarian. In some cases, the bird itself may experience an immune reaction and gradually improve on its own. But if not and lives with more birds in the same cage, it must be isolated to prevent it from infecting the rest.