Birds are one of five animals that are among the favorites and most common in the home, behind dogs and cats.
This is an ideal choice for people who can't spend too much time on a pet because they spend many hours away from home. In addition, birds are very easy to care for and require little prior knowledge, so in this article we tell you which are the best birds like pets for children.
Birds are cheerful and close if treated well but some experiences make them violent towards those who approach. What are the reasons for this behavior change?
In this article we inform you of the most common to convey to your customers.
According to the ethology of birds, if they receive attention and good care, these animals will feel very close to their humans. At times they can change that attitude toward us or toward beings in our environment if they perceive a threat or see their space invaded.
Each individual, as it happens to us human beings, will act in one way or another in these circumstances due to his character and the situation. It is better to know what contexts make you nervous so that you can prevent him from being violent.
WHAT ARE THE REASONS FOR THIS BEHAVIOR?
- Basic needs.
If you are hungry, have no water in your dispenser, your cage is small, or you live in a situation that is far from well-being, you will not be very happy, and you will not lack reason.
- Handling.
You don't get caught right or feel threatened or uncomfortable being transported. If at the beginning of the relationship you tried to catch it and it was not a comfortable situation for the pet may on the following occasions you want to catch it try to attack or give a little notice.
- Fights.
If you live with another bird, specific problems may arise between them that lead you to fight.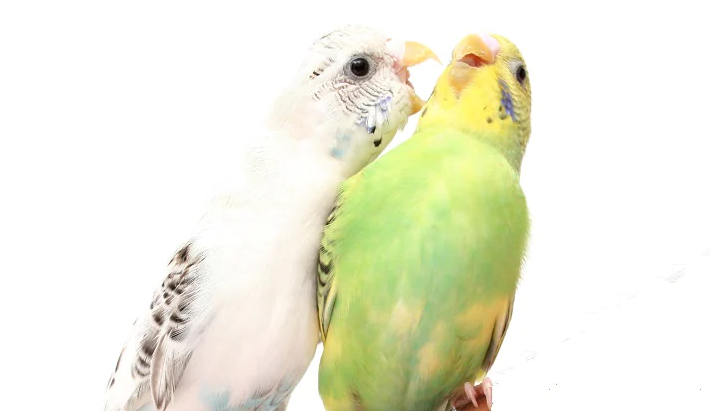 - Overcrowding.
Many birds living in a medium-sized cage are a terrible combination, after all the cage is their territory and if they see their space invaded they will tend to defend it.
If your client wants to have more than one bird in the same enclosure, you are the right ones to advise him
why certain birds will not be able to live with others or otherwise they will have a very aggressive behavior at certain times of the year.
- Parental aggressiveness.
It will seem curious but when the chicks begin to be older and are ready to discover the world for themselves, the parents put difficult things in the nest, with the idea of forcing them to become independent.
- They defend their own.
If the parrot or canary and its human have a good relationship, it may be that if he perceives that he is in danger or that someone is threatened, try to defend him without caring about endangering his life. So they can be when they are taken good care of.
- Dominance.
Whether we like it or not this term is very valid in any species, it serves to order us hierarchically. Of course, sometimes one of the specimens of the species becomes dominant and it is the moment in which it creates problems and disputes arise.