Catia Lattouf de Arída lives in Polanco, in Mexico City, for 11 years she has rescued and cared for injured and orphaned hummingbirds in her apartment that she has set up as a hospital for small birds.
At 73 years old, after overcoming colon cancer a decade ago, he began to dedicate his life to honoring life and nature by helping these mystical birds that are so appreciated.
"For me, respect for animal life has been since I was little, because I was a boy scout. It is something that was embedded in me",
said Catia Lattouf in an interview for EFE.
Lattouf has created a kind of sanctuary for hummingbirds, birds with a powerful spiritual meaning in Mayan culture where they represent the resurrection of souls.
These birds, often dying, arrive in this small space, where they are examined, cured and rehabilitated by Catia and her assistant, Cecilia, who care for them until they can fly again on their own.
The Catia hospital is also a refuge for birds that cannot recover, and can never fly again, which is why it set up a space where they receive appropriate care until they die.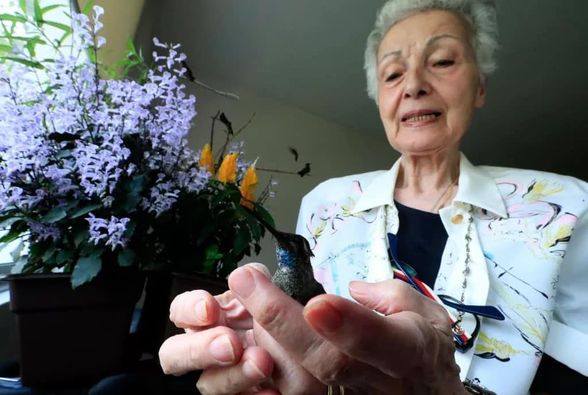 VIRAL ON TIK TOK
Catia says that she started rescuing hummingbirds right in the middle of her fight against cancer when Gucci came to her, a baby hummingbird that a lady found injured on the street and with whom, after being cared for, she began to have a special connection.
Although he did not know anything about hummingbirds, he contacted a veterinarian friend who explained to him everything these birds needed, the medicines that he had to provide them, the food that he had to give them and in general all the care.
"I learned to take care of hummingbirds, I did research, I spoke with biologists around the world and they knew a lot about hummingbirds"
he says.
Little by little, he says, he was filled with information and his fame as a rescuer spread by word of mouth until one day a couple of young people brought him a hummingbird to help him and, seeing all the care and experience he had, they made a video that went viral on TikTok.
"Today I even coach Peru, Guatemala, Argentina, Chiapas, and Monterrey. They tell me 'I found a hummingbird, what do I do?' I answer questions via WhatsApp about the hummingbird's status and advise how to care for it: what to put down, how to fix the stick, the box, the sun, the food, I do the coaching and many of they survive",
she says happily.
Last month, he says, he had 50 hummingbirds in rehabilitation, a number that before the video on TikTok he would not have imagined having.
Catia also relies on "Terraza Colibrí", a place in the south of Mexico City where they take the birds rehabilitated by her and release them.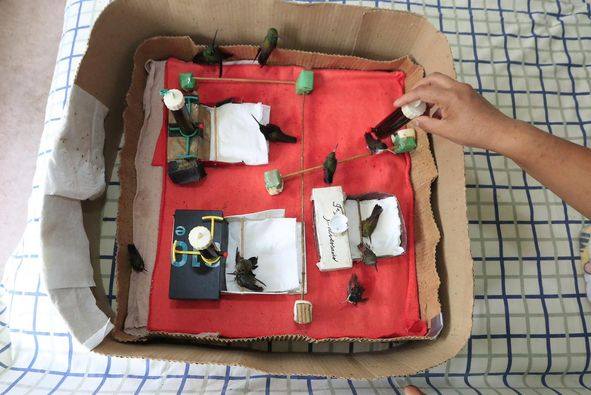 RAISING AWARENESS ABOUT THESE IMPORTANT POLLINATORS
Although Catia's main objective is to rescue and rehabilitate as many hummingbirds as possible, for her the most crucial message is to make people understand the importance of these birds in the ecosystem.
Currently, he says, hummingbirds are in danger of extinction, since they are deprived of their freedom to perform rituals or simply to keep them in captivity, which is part of the ignorance about this species.
He points out that the hummingbird
"is a great pollinator"
on the planet, and if they were to be absent, more than 2 percent of the world population would suffer the consequences, since this species pollinates more than bees, bats, and butterflies.
Finally, he recommends that if people want to put a hummingbird drinker in their homes, they can do so by making a homemade nectar by mixing one part of white sugar to four parts of water, in addition to always keeping the container clean and in optimal condition.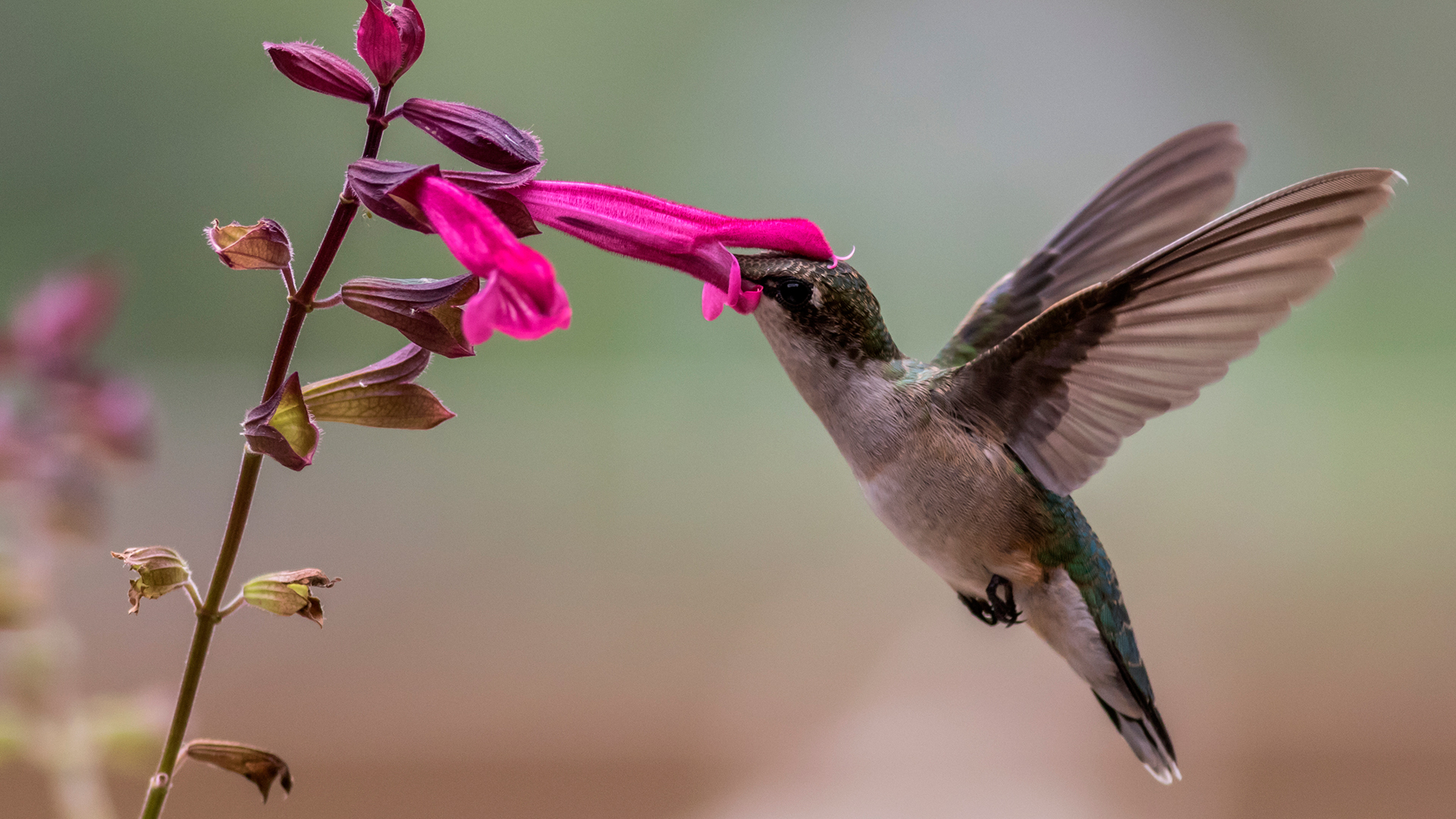 MEXICO HAS 57 DIFFERENT SPECIES OF HUMMINGBIRDS
According to the Biodiversitas magazine of the National Commission for the Knowledge and Use of Biodiversity in Mexico there are 57 different species of hummingbirds.
These birds are the smallest, most of them weigh around 5 grams and measure 12 centimeters in length.
Hummingbirds have a bright green body, their feathers are iridescent, with some metallic reflections, and they often have crests and elongated feathers on their necks and tails. They feed mainly on nectar, as well as insects and spiders that they collect from the flowers themselves or from the air.
Its tongue is twice as long as its beak and it is rolled around its head associated with muscles that allow it to be extended when it eats, so its body is a tiny and perfect machine.