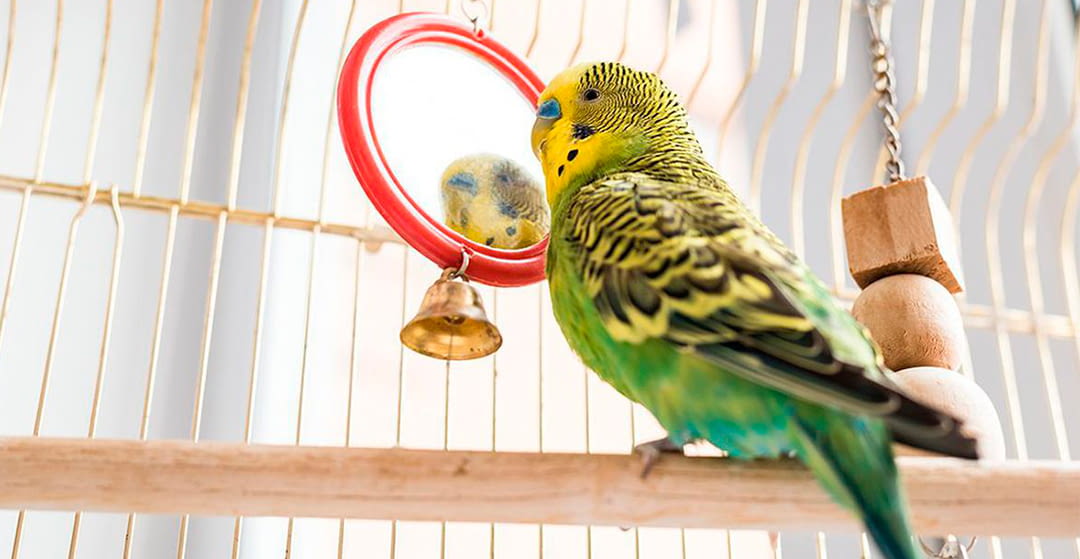 All bird toys offer hours of fun and leisure, but there are some that are more suitable for certain species. Surely your customers who love these pets have sometimes asked you for advice.
In this article we take a general look at the possibilities that you can offer them and, if you do not have them, incorporate them into your assortment.
We will start by highlighting the importance of bird owners offering them these accessories so that they can have fun and develop in the best conditions. For this, it is very useful to have a good diversity of these products.
Birds need to move and play to have fun times throughout the day. In addition, toys stimulate their mind and help them not to fall into routine and monotony. It is good that you advise them to change them with some regularity so that the pet does not get used to it and develops its curiosity.
There are different types of toys for birds that we can classify as: foot toys (those that manipulate with their feet), hanging toys (so that they go up and down from one place to another favoring exercise), chewing toys (those that are handled with their beaks) and puzzle toys (they promote intelligence and mental stimulation, since they must analyze and solve a challenge). It is interesting that your customers play with their pet to teach the interest of toys.
In order for the bird to be happier and have a pleasant life,
take a look at the best bird toys that we offer you in our professional assortment
and that, in general terms, we have collected in the following list. When choosing toys, it is essential to take into account the dimensions of the cage, the size of the pet and whether it lives alone or accompanied.
TOYS FOR BIRDS
- Swings.
A classic toy that all birds will love. Rocker swings are a perfect item for the pet to be entertained for hours, avoiding boredom and unwanted behaviors that this causes.
If the gripping stick is soft to the touch and has a wavy surface, it will favor circulation in the legs, which will help prevent osteoarthritis and prevent damage to the legs of these animals. These types of products are an essential accessory in the pet's cage. Birds need to have comfortable and sturdy surfaces where they can perch and rest peacefully.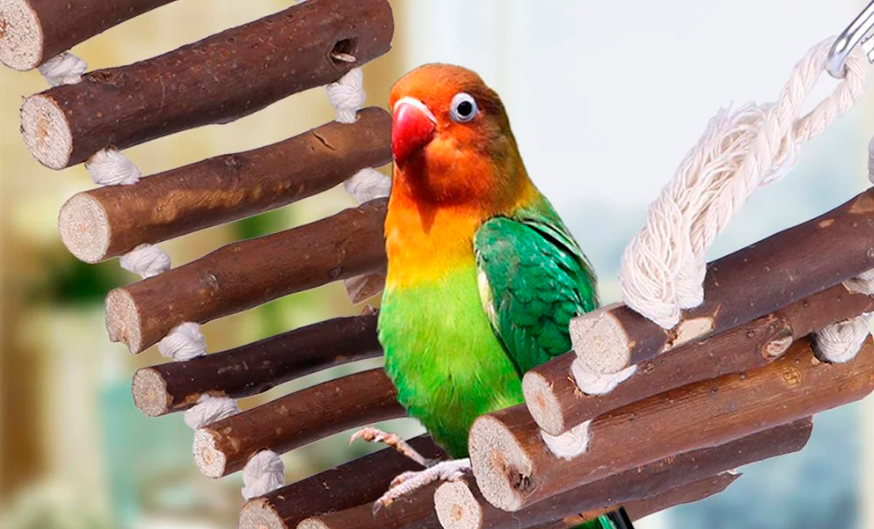 - Ladders.
The perfect complement to the cage. With the ladders, the birds stay active both physically and mentally, in addition to having fun and spending hours entertained. The wooden ladders are resistant and do not damage the beaks of the birds, and the metal hooks ensure a perfect attachment to the cage.
- Mirrors.
An accessory for them to feel accompanied, ideal for keeping the mind active and for the birds to be distracted and have fun. However, we recommend that you consult your veterinarian about placing toys with a mirror, since depending on the species of bird that you have as a pet, it is more or less recommended.
- Hanging accessories.
From ropes, wooden sticks, bells, sounds... All these items, safe and durable, provide fun for your pet while encouraging them to exercise and stay healthy. With different colors and assorted beads, in addition to giving a decorative touch to the bird's habitat, hanging accessories are a very good option for birds to spend hours of safe entertainment. They stimulate curiosity and help them to socialize.
- Activity parks.
A very complete game that encourages fun, physical exercise and entertainment for birds. The different heights that they incorporate will provide that the pet has a great time going up and down the platforms or swinging on the swing. They include different accessories such as rattles, bells and ropes for the bird's greatest enjoyment. Activity parks prevent boredom and unwanted behaviors derived from it, stimulate intelligence and encourage exercise.