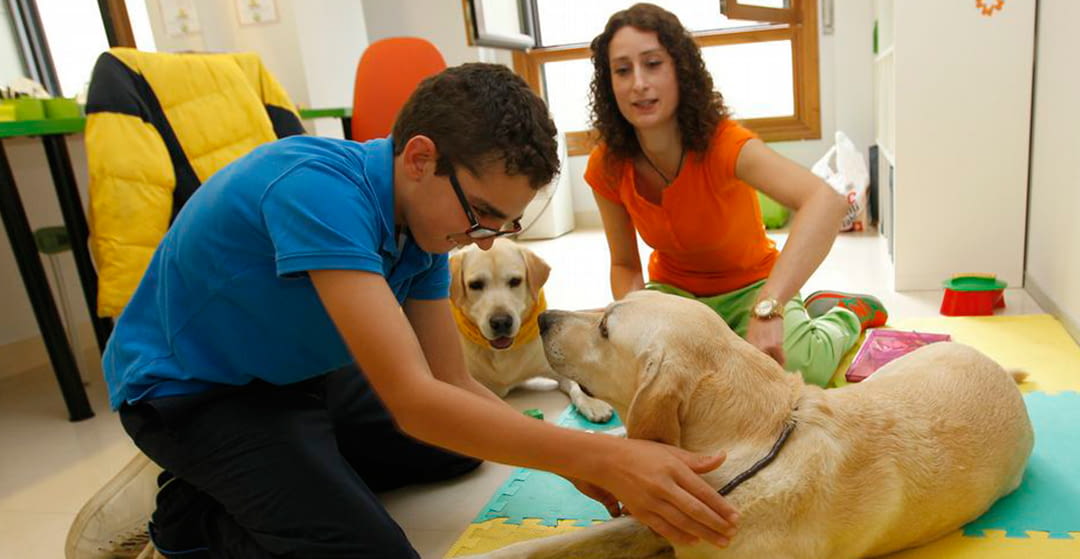 Animal therapy for people with disabilities
is a therapeutic alternative of more than two hundred years old, emerged in England in order to support the treatment of people suffering from various mental illnesses, over time this technique was introduced to assist other conditions such as depression, stress and multiple disabilities such as senility, blindness, epilepsy, autism and Down syndrome among others.
Also known as
Zootherapy
requires years of training for animals and a short adaptive period between the patient and the animal in order to establish confidence and safety for this way therapy is truly successful.
They are beneficial for the patient's health not only for being stimulating and for motivating behavioral changes, their
importance lies in the educational component they provide to people
, in the
autonomy
they offer and in the
security
that affection and care transmits towards a living being.
The most used species are domestic animals
dogs, cats, birds and rabbits
due to the ease of training they have, however
dolphins and horses
have been widely used in patients with cerebral palsy and obsessive compulsive disorders. That's why
dolphins are so common in animal therapy cerebral palsy.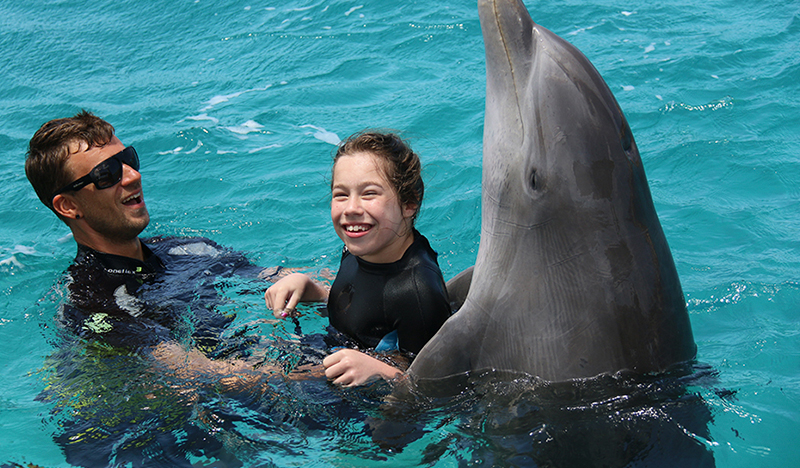 As for
equine-therapy
, another benefit is that it works as an improvement in motor skills.
The heat that emanates from the equine makes it muscle relaxant and when a gallop is performed, the vibrations that it emits cause the connections of neurones and muscles to be modified, generating an improvement in postures and movement in cases such as
hypotonia and hypertonia..
Animal Assisted Therapy for People with Intellectual Disabilities
Intellectual disability is a highly prevalent entity in the world. the fact that it affects intellectual functioning and adaptive behavior in humans is a reason to seek solutions to alleviate the limitations suffered by those suffering from them.
Assisted animal therapy in persons suffering from intellectual disability is focused on the
development of communication, the retention of information, the search for and acquisition of new psychomotor activities, safety, responsibility and autonomy.
It is necessary to take into account the importance of the patient being able to interact with the animal in a safe way, the therapeutic exercise should focus on the establishment of affective relationships and the relationship life.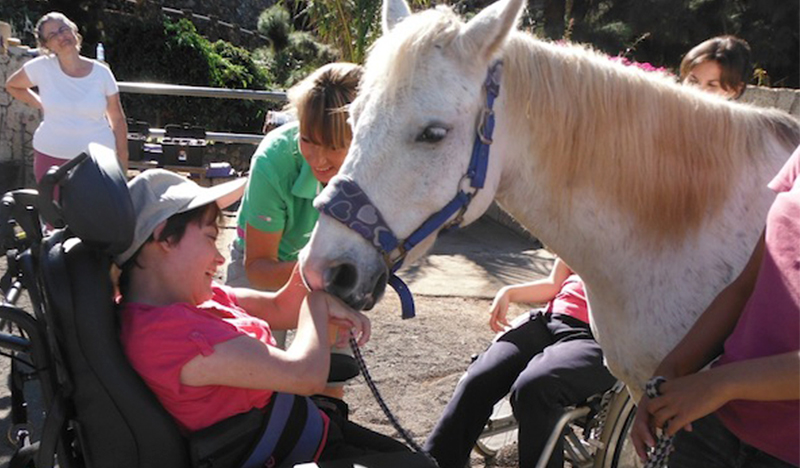 Animal therapy for children
Between children and animals there is a natural relationship which makes them good companions, who help each other. For each of the children who have disabilities,
having a relationship with animals helps them feel valuable.
With animal therapies, an opportunity is created for a bond with another living being that allows the child to develop more and better by
promoting confidence and good self-esteem in the child
, as it motivates him to interact and become stronger.
It also helps them in the
knowledge of emotions and in turn how they can transmit them being ideal for children with autism,
since they take it as a game, making the activity more beneficial. As a kind of game is created, bonds of friendship are formed.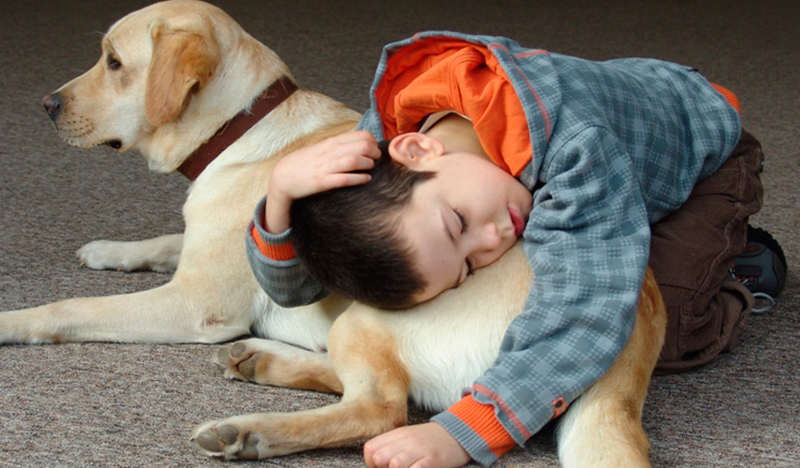 Another benefit of animals for people is that it allows the
formation of an autonomy
, in those people who possess a disability at the neuromuscular or cerebral level.
Making use for example of a dog, which becomes a kind of assistant friend to the individual, helping him to perform small tasks such as opening a door.