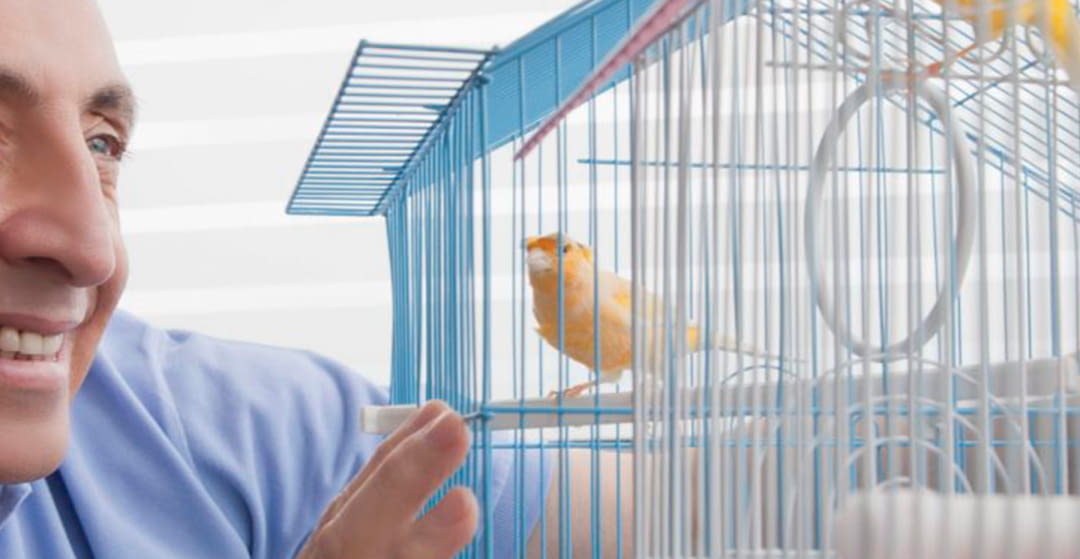 Birds are very intelligent animals and are good pets. Fortunately, taming a bird is not a difficult task.
However, it takes a lot of time and patience and taming the bird, not only does it develop a closer bond with it, but it also helps it feel more comfortable and safe with its environment.
1. WINNING BIRD TRUST
Your bird must be given time to get used to the home.
The bird may need about two weeks to adapt to its new environment before domesticating it.
It is important to place the bird cage in a busy room. By intuition, a quiet room might seem ideal. However, placing a bird in a crowded room will allow it to adapt, and feel more comfortable with, human interaction and activity.
The bird's cage must not be placed in the kitchen. The smoke emitted by nonstick devices is toxic and potentially fatal to birds.
It is determined that the bird feels safe in its new environment when it stops shaking its wings every time it is approached in the same way that if it remains motionless in its innkeeper, it is still not comfortable with its new environment.
Speak to him with a voice that conveys tranquility.
Something important to gain the bird's trust is to make it feel comfortable and safe when it is close and especially when the food and water are changed.
It is ideal to speak to him in a relaxing voice. Of course, no matter what is said, you simply need to know that the presence is calm and comforting in your environment.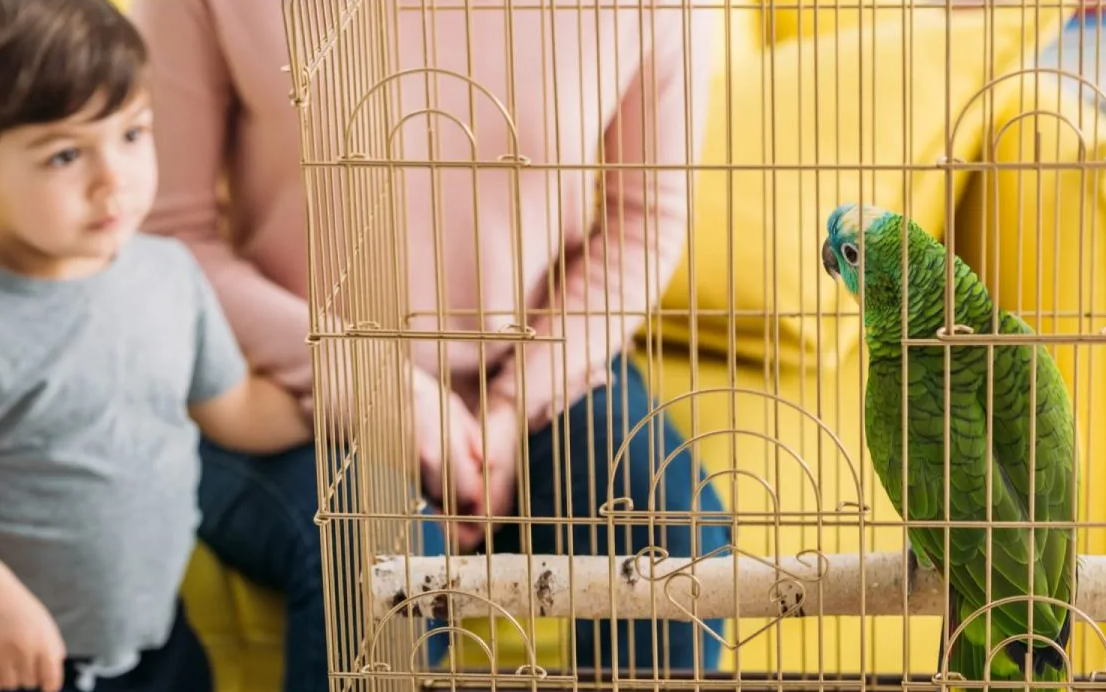 Make slow, gentle movements as you approach.
By nature, birds are scary animals. Therefore, any sudden movement could frighten them. Slow, gentle movements will assure you that you are not a threat.
When approaching it is advisable to do it slightly above the level of your eyes. If you are well above the level of your eyes, you may be frightened; and if you are far below, it might seem that you are submissive.
It might be helpful to use a voice that conveys peace of mind as you approach to make you feel more at ease with the presence.
2. ACCUSTOM THE BIRD TO HANDS
Place your hand near the cage.
Sunrise with hands is a common way of domesticating birds. However, due to its frightening nature, the bird could be very cautious with the hand.
So it is important to place your hand where you can easily see it near your cage for a few minutes two to three times a day, four to seven days. To reduce your anxiety, speak with a voice that transmits peace of mind while holding your hand still.
Making the bird comfortable with your hand takes time and patience.
Place your hand inside the cage.
When the bird no longer looks nervous when he sees his hand outside the cage, he has to get used to it inside.
It is very important that you place your hand in the cage slowly and without making any sudden movement. Eye contact with the bird should also be avoided by doing so may already seem threatening.
At this stage, it is advisable not to try to touch the bird when you have your hand in the cage.
In practical terms, you will need to place your hand inside the cage every morning when your food and water are changed. As you approach the cage routinely every morning, the bird should feel more and more comfortable. This process may take days or weeks.
Don't forget to keep talking with a soft voice.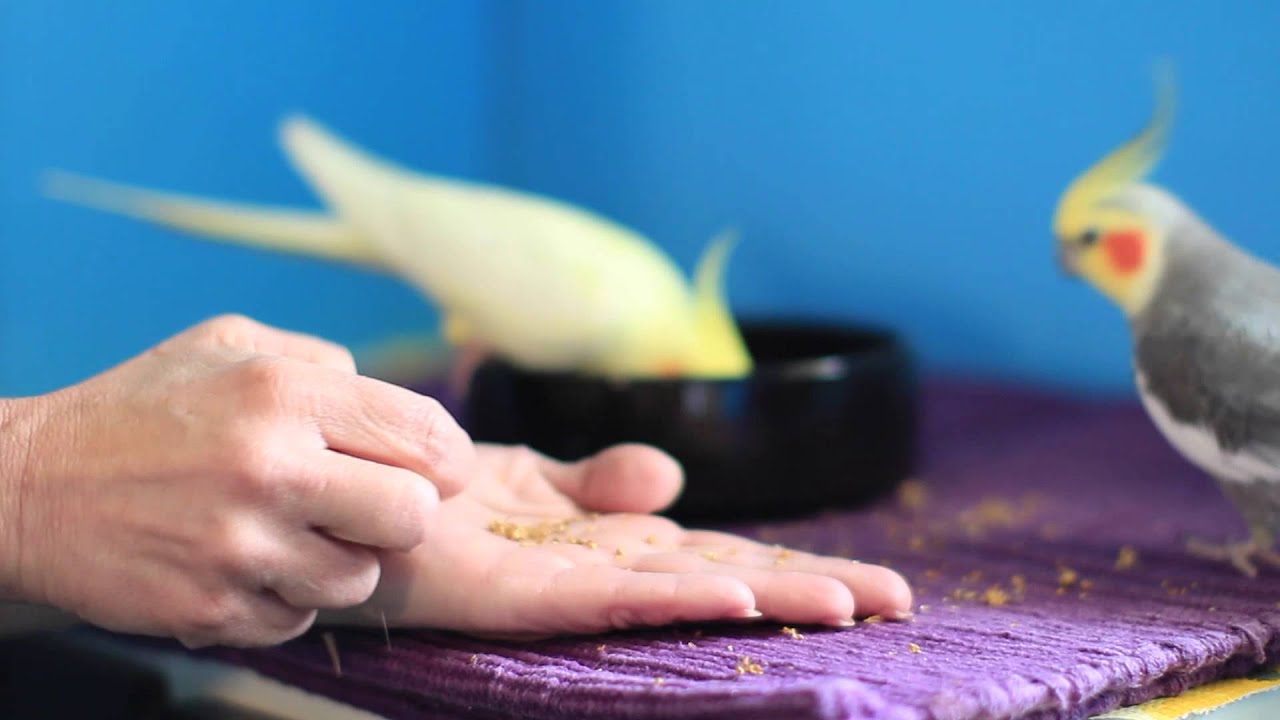 Attract the bird with a prize.
If the bird is still not comfortable with the hand inside its cage, it may be necessary to go further by holding a prize in its hand.
The millet spike is a very popular prize for birds. Green and dark leaves, such as spinach, can also be used as another good treat.
No matter what prize is used, it must be ensured that the bird is familiar with it and that it enjoys it.
To do this, hold the prize in your hand and leave it stationary three to five times a day, and every time you change food and water. It will depend on how scary the bird is, it may take several attempts before you feel comfortable enough to get close to the hand and eat the prize, which will eventually begin to wait each day.