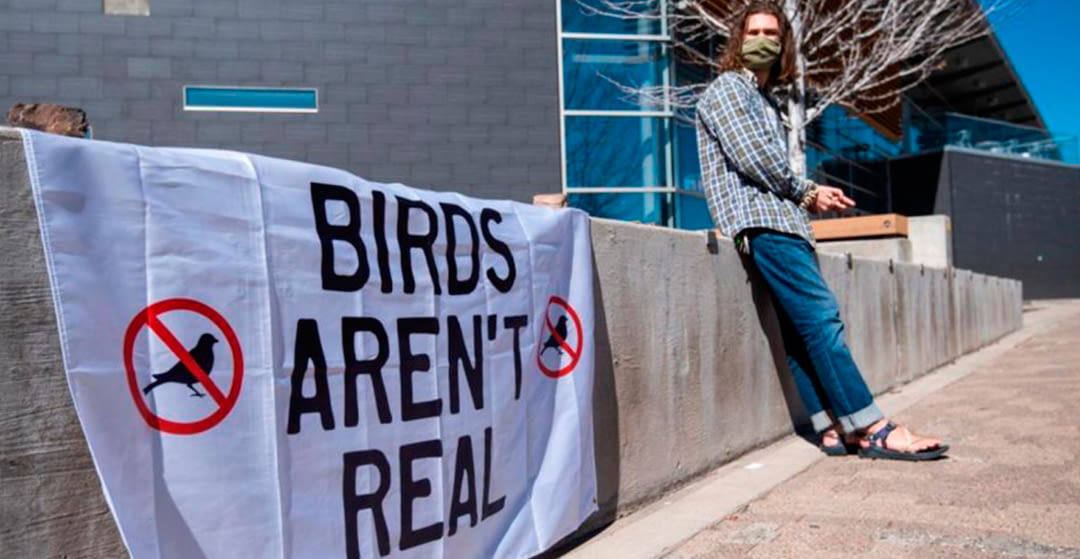 Yes, as you read it, the conspiracy theories do not cease to amaze us and now the bird deniers arrive: they affirm that they are not real, but government drones.

Most "bird deniers" believe that birds once existed but that global warming wiped out every single bird in the sky. The US government would have hidden their extinction to replace them with surveillance drones. That is the theory.

The reality is even more convoluted: a conspiracy against conspiracy theories; namely: a parody of generation Z conscientiously orchestrated to mock the conspiracy theories that populate the networks.

In the video that we show you below you can see how the followers are already enough to make noise to spare.


"Our initial goal was to stop the genocide of real birds. Unfortunately, we were unsuccessful, and the government has since replaced all live birds with robotic replicas. Our movement aims to make the world aware of this," says the website of the Birds Aren't Real movement supposedly founded in 1976.

They have millions of followers on Instagram and TikTok and several viral YouTube videos; last year they gathered in front of the Twitter headquarters in San Francisco to demand that the social network change its logo; and at the beginning of 2022, the United States government has felt the need to intervene through the United States Consumer Product Safety Commission (CPSC): "the birds are real", they insist.

According to The New York Times, the mastermind behind this joke is Peter McIndoe and it all started by accident in 2017 when Trump had just been sworn in as president. It was then, at a Trumpist rally, that McIndoe wrote as an off-the-cuff joke: "the birds aren't real," but it was filmed and went viral on Facebook. He then decided to give wings to the most unlikely conspiracy theory that has ever flown through the networks.

A parody with which to combat misinformation with its own weapons. "It's about holding a mirror up to America in the Internet age" McIndoe says in the article.